Yazz Number One Hair Studio opened for trading 19 years ago at a little shop in Yeadon with a small and enthusiastic team. The owner, Paul Shakeshaft came to The White Space wanting a complete renovation of his Guiseley salon.
We began the process by looking at the site with Paul and discussing designs he currently likes and what he was thinking for this salon. He already had lots of ideas and an overall vision that he had already started on so it was a productive and insightful meeting. We were in a general agreement that it was to be simple and classic, with bold prints on the walls to showcase different hairstyles.
Our in-house designers then generated a number of concepts to put forward to Paul, exploring features that Paul had suggested and trying out different designs. Upon review, we amended the designs and came to a concept that we were all happy with.
Meanwhile the renovations were being carried out at the salon, walls were being striped and plasters, shelving installed and worktops replaced. With constant communication between us and Paul about materials, finishes and key features of the new space it was easy to create a cohesive design. A natural oak vinyl was chosen to complement the scheme and was to be applied to the reception desk, shelving and other surfaces.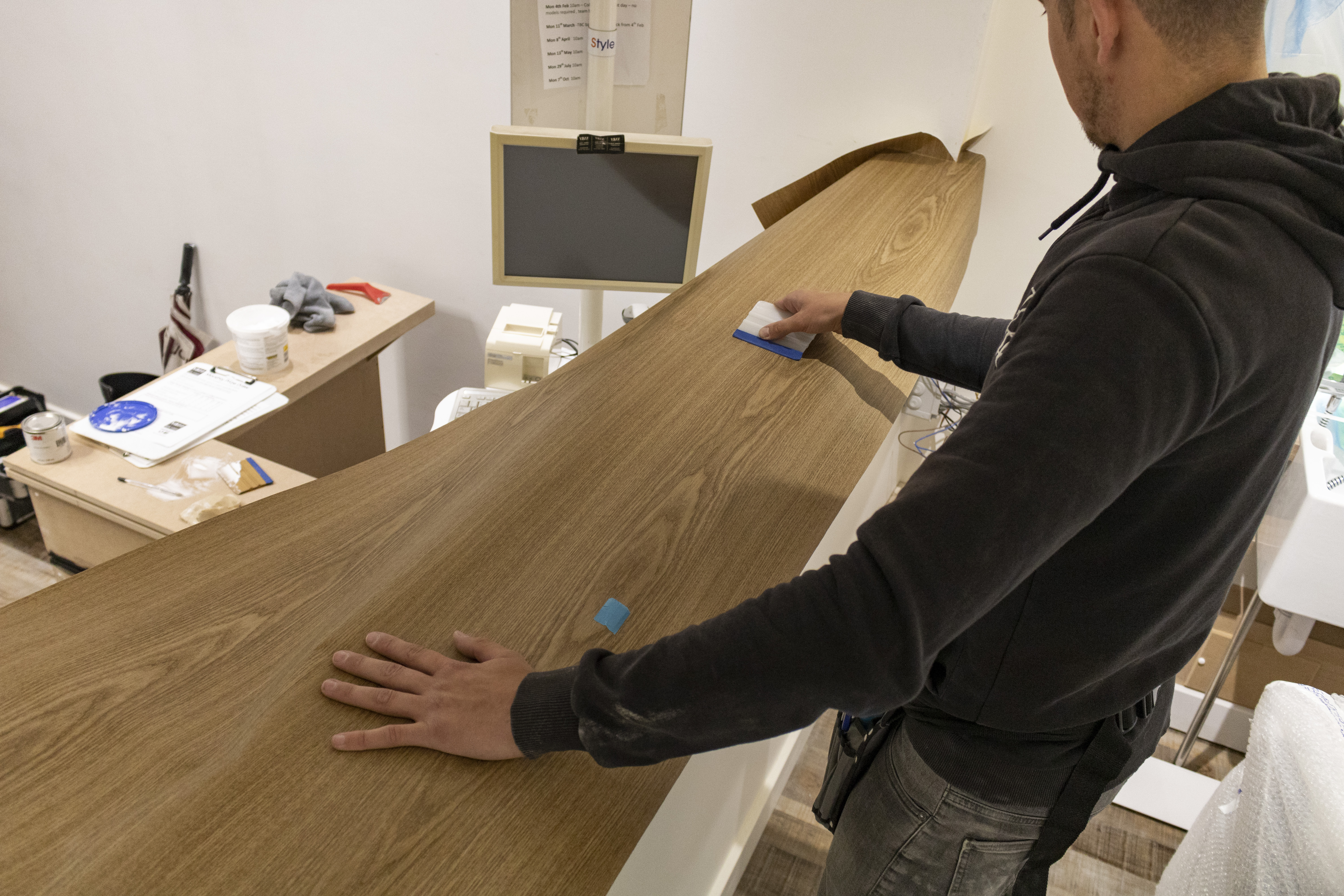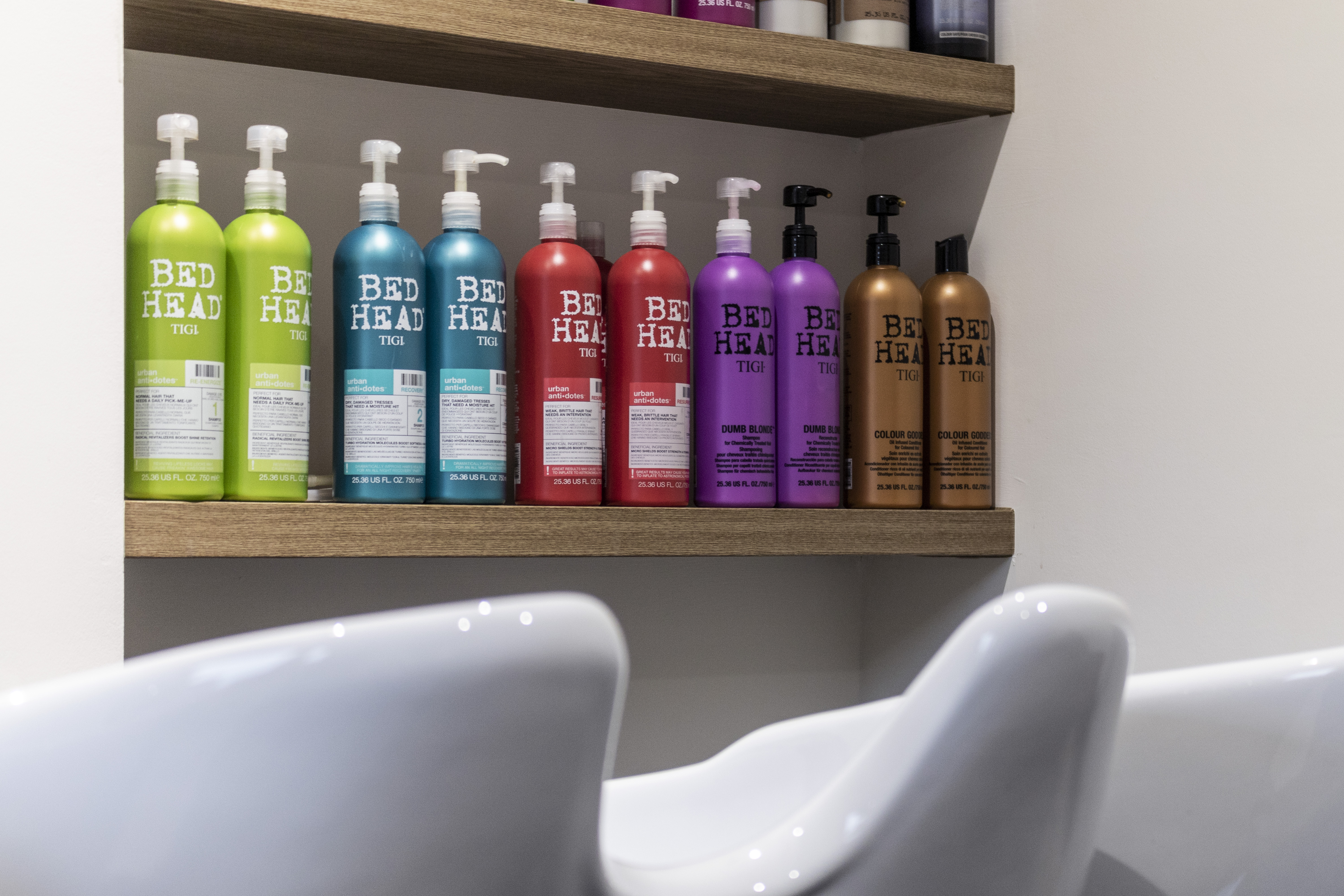 Paul supplied us with some of his excellent hair photography that we were able to use for the prints. We also sourced a relaxing greyscale image for the very back wall in the hair wash room. Our in-house art working and production team set to work on printing the wall coverings and producing and making ready the vinyl, all for our fitters to then get onsite complete the new look while parts of the salon remained open.
The final result looks amazing, such a change from the white clinical look before. The new barbering space has an urban and classic feel and is topped off with a revolving black and white barber pole. The LED embedded shelves and counter keep the space bright and draw the eye to the products around the salon. It's a beacon from the street outside with the illuminated signage (that we previously fitted) and the bright lights within that showcase the salon perfectly.
We are so happy with the result and hope Paul every success with his stunning new salon space!