Firstly, we like to engage with the client and take time to understand their vision. Try to spark some ideas if they don't know what they want or focus on a few ideas if there are too many different/contradicting ideas being put forward. Discuss floor plans and space planning to make sure we include everything the client needs in the space. And generally get an idea for who they are and what we can do for them.
Next it's the initial designs that are generated from photos of the existing space and sketched over or if we have the measurements we can produce a 3D model of the space to design into. Using 2 or 3 different ideas to give some options and see which direction the client thinks would best fit them. So we can visualise some of the ideas talked about previously. Taking inspiration from current trends, or a certain aspect from the client and building on this to create a whole scheme with a cohesive concept.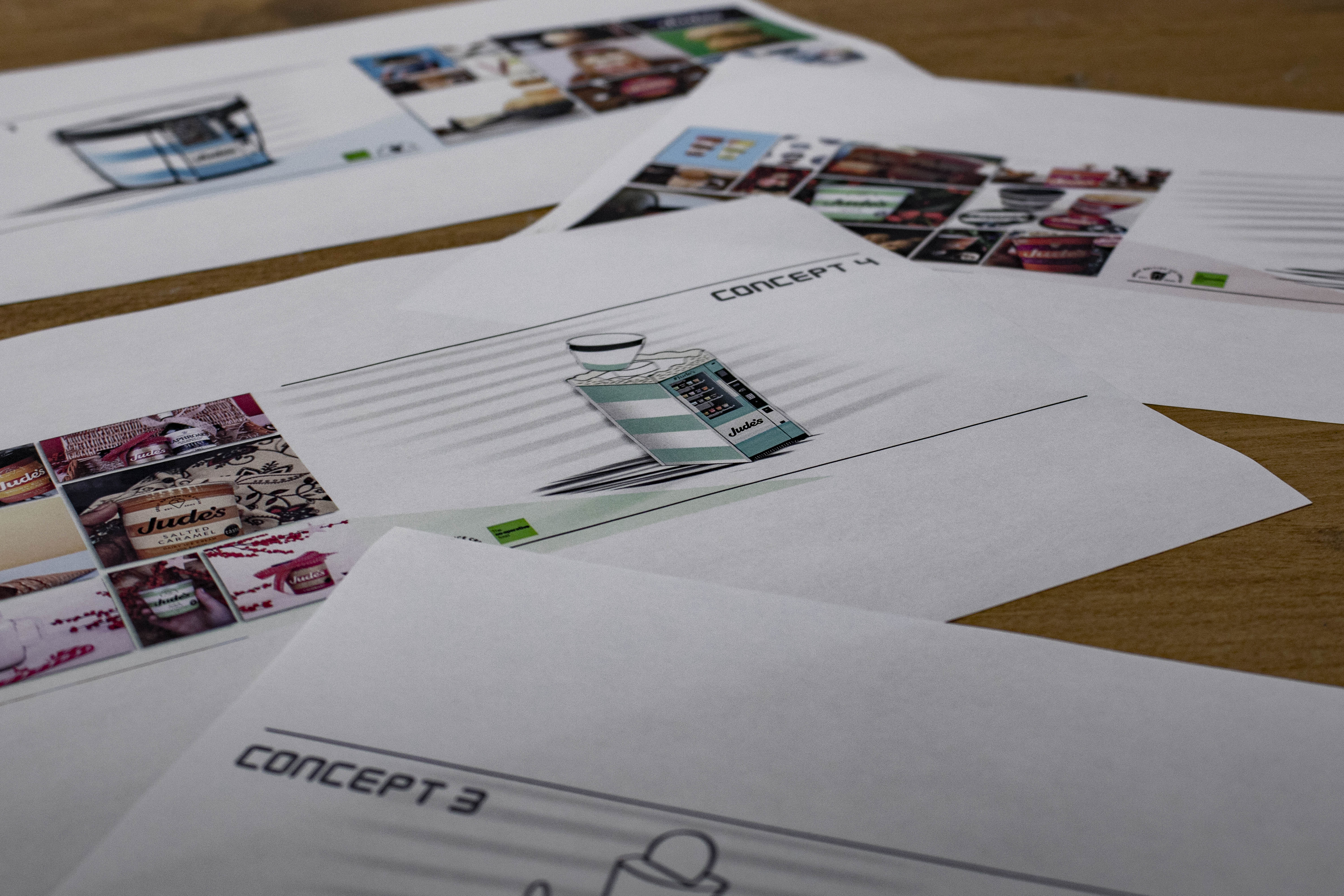 Once the client has reviewed and fed back we then go on to develop these designs and take the best idea and add more detail. Finding materials that will work well and talk through our wide range of different vinyl finishes, colours and textures that will match the client's brief. Looking at specific materials and looking through our sample books to physically look and feel the finishes.
Once the client is completely happy with a design, we can sign it off and look at getting it realised.
If we have designed any graphic work, whether it be signage, wall and window graphics or have specified an architectural film then the job gets handed over to our artworker. To make the graphics ready for printing and to be passed through to our production team. Otherwise we will work with the client to specify the right furniture, fixings and materials that fit with the design and budget.
We believe open and consistent communication with the client is key to really understanding what they want and need, to be able to deliver an exciting design that they are thrilled with.